My Ukrainian borscht recipe for Márcia
My Ukrainian borscht recipe for Márcia
In Coimbra we were hosted by kind and hospitable girl Márcia. In the evening we decided to cook Ukrainian borscht for our host. It was a good evening: we talked a lot about our countries, found some similar things between Ukraine and Portugal, and finally – we cooked a borscht. I was worried, hoping that Márcia would like borscht, and she did!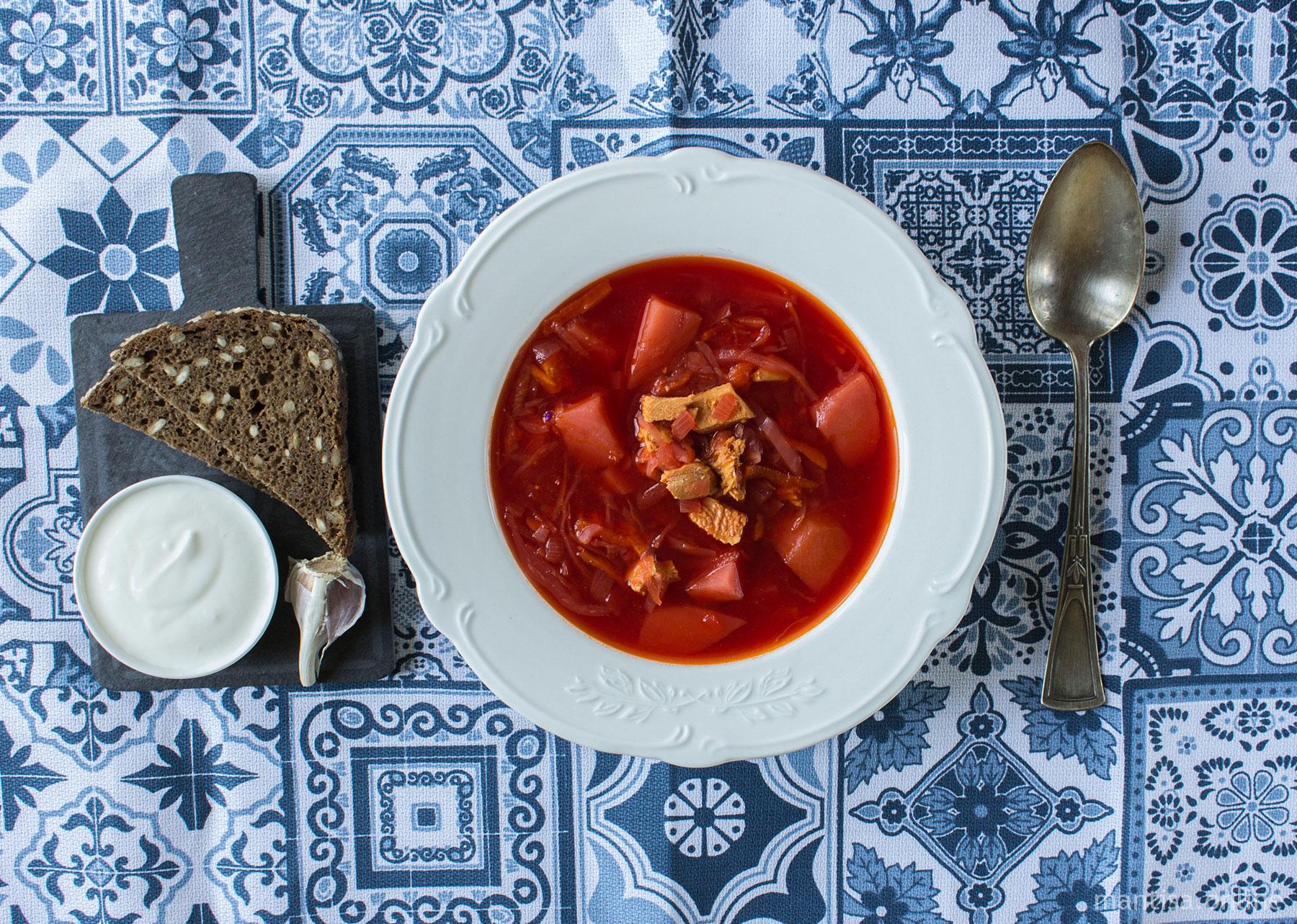 The magic of Ukrainian borscht is that its taste is revealed the next day. Then Márcia texted me and asked for the recipe, that's why I wrote this post in English))
Everyone has his own recipe for Ukrainian borshch. If you want to start a holy war - publish your recipe for Ukrainian borscht online, this is enough. One of my grandmas cooks borscht with pork, and other – with beef. If you want a veggie borscht – just replace meat with beans. In the summer we use fresh tomatoes instead of tomato paste. My mom sometimes adds bell pepper. There are a lot of ways to make a borscht. As for me, I don't like the original Ukrainian borshch with pork, it's too heavy for my stomach. That's why I prefer borscht with chicken fillet.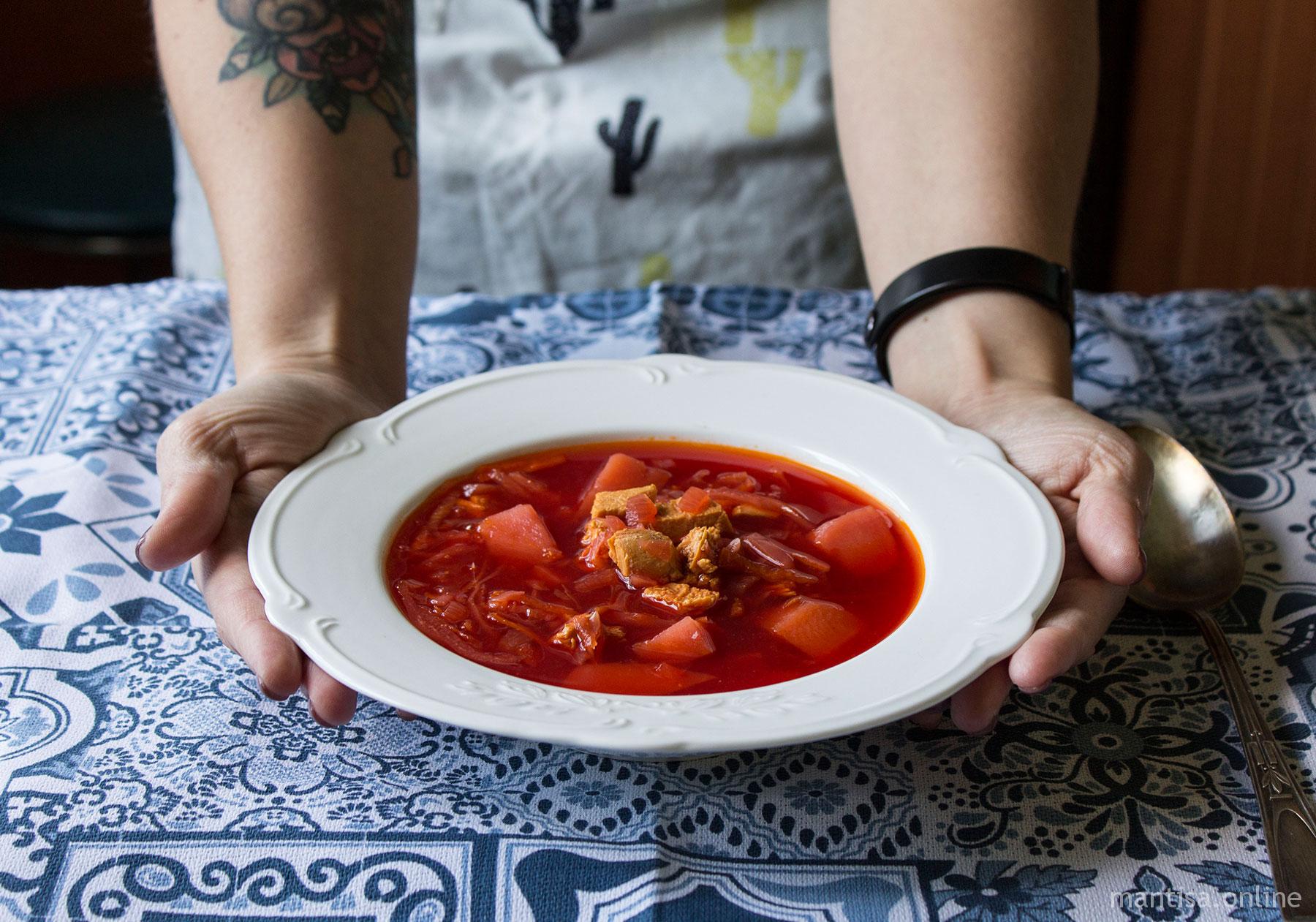 Ingredients:
chicken fillet;
carrots;
onions;
beets;
cabbage;
potatoes;
tomato paste;
olive or refined sunflowerseed oil;
bay leaf, salt and pepper for broth.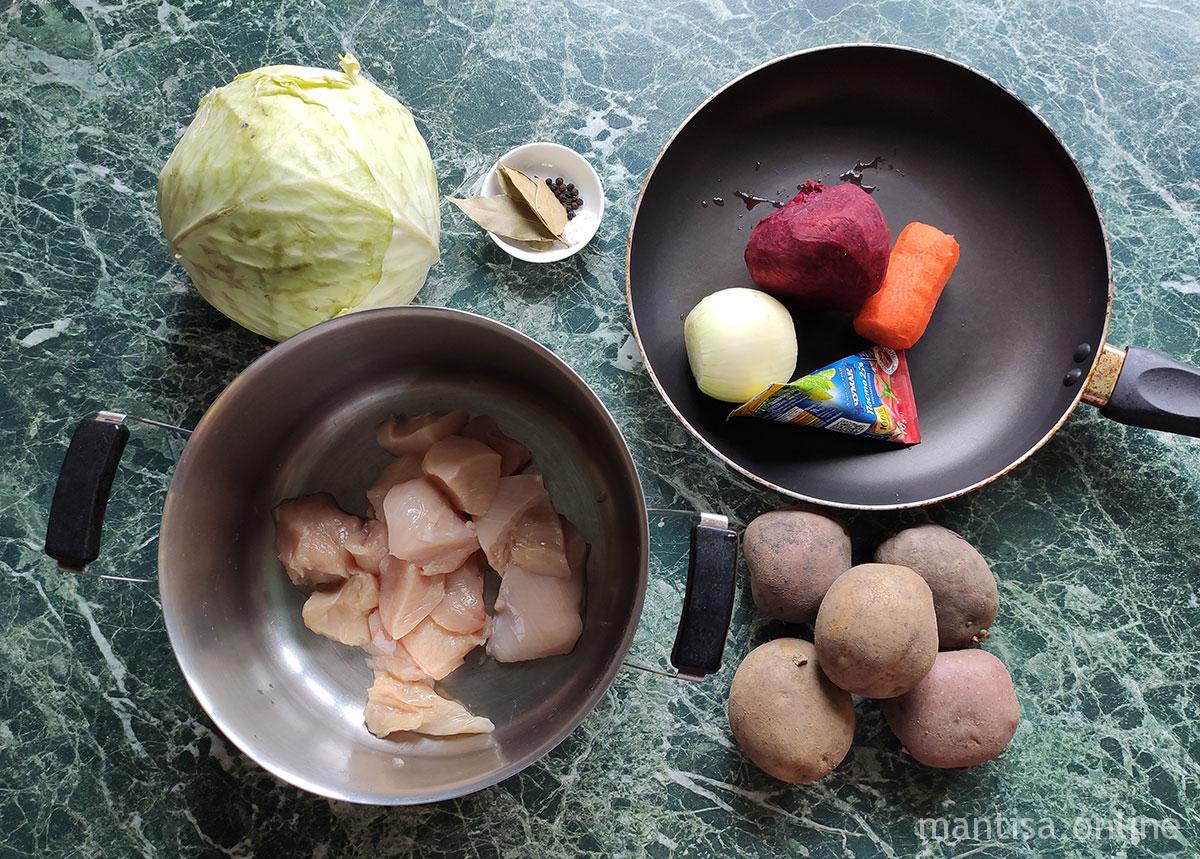 How to cook Ukrainian borscht:
Peel and chop chicken fillet, put to cook. Add spices.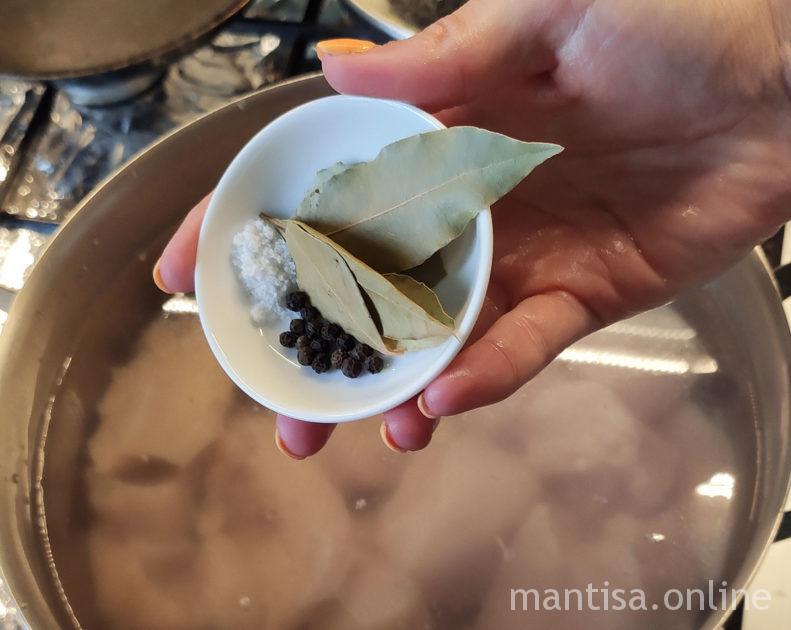 I prepare vegetables in advance: peel carrots, onions, beets; cut onions, grate carrots and beets.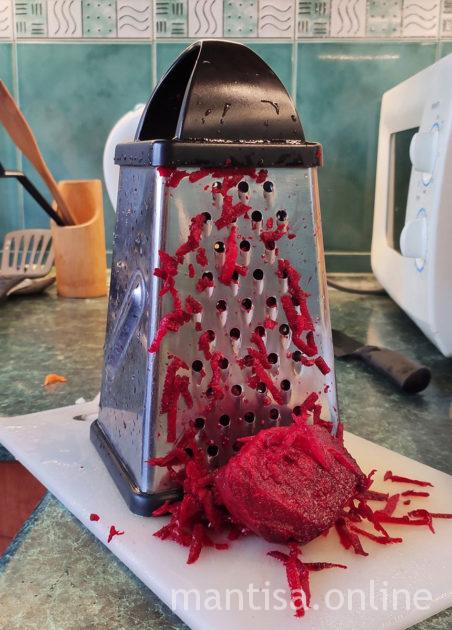 Next, I start fry vegetables in a small amount of olive oil.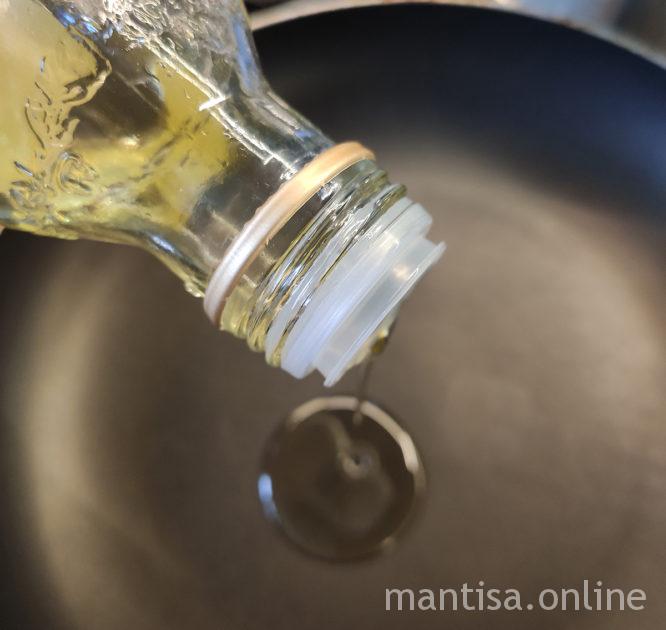 Fry onions first.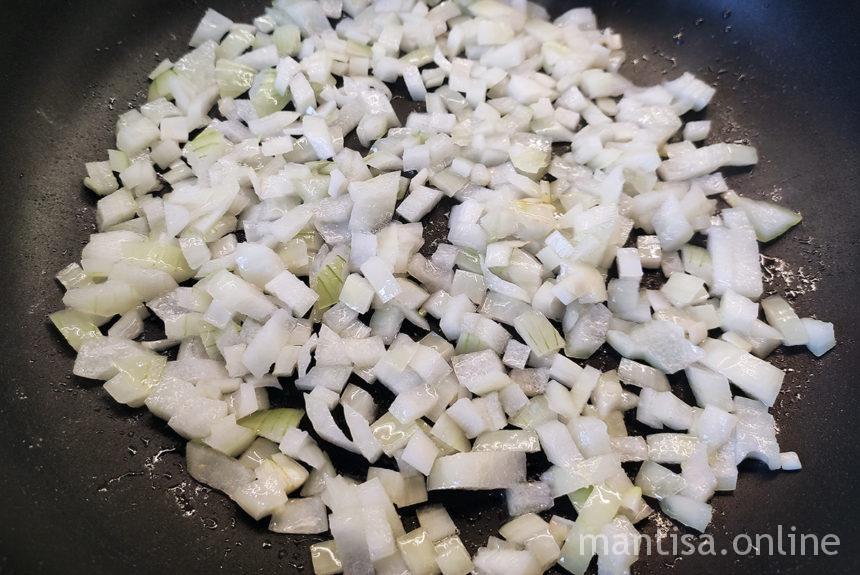 Then add carrots.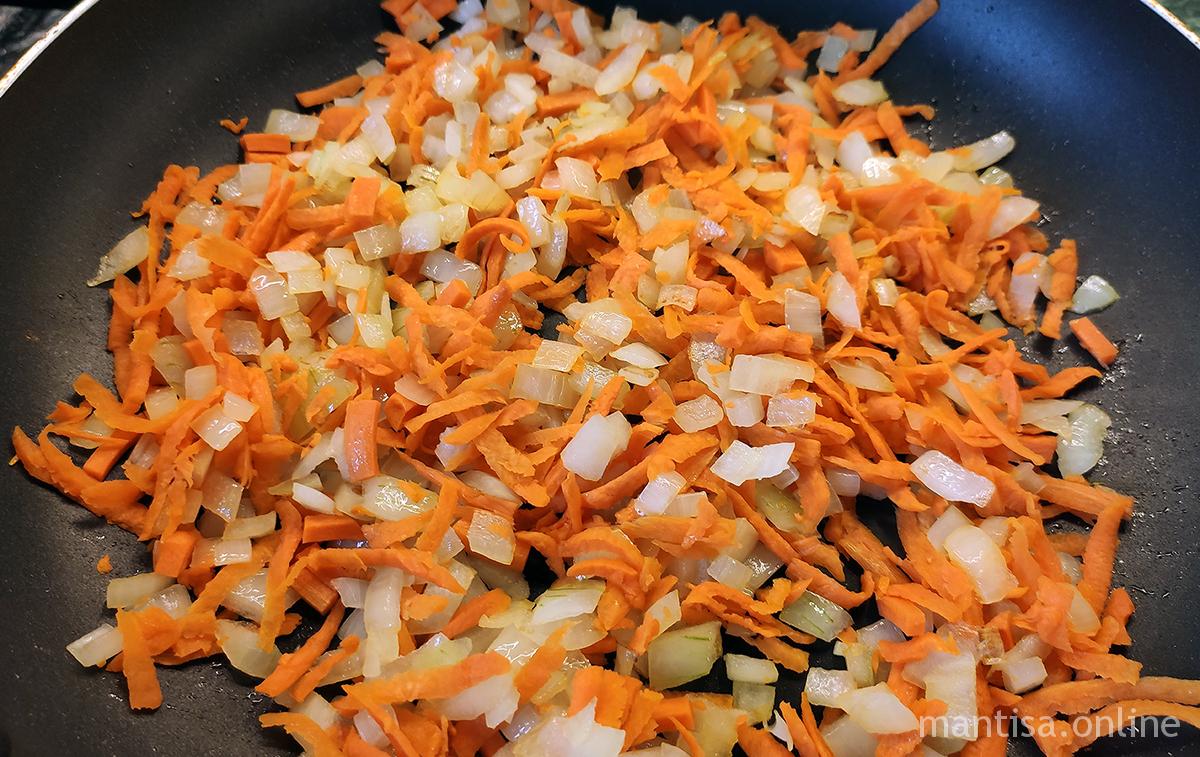 I fry a couple of minutes, then add beets.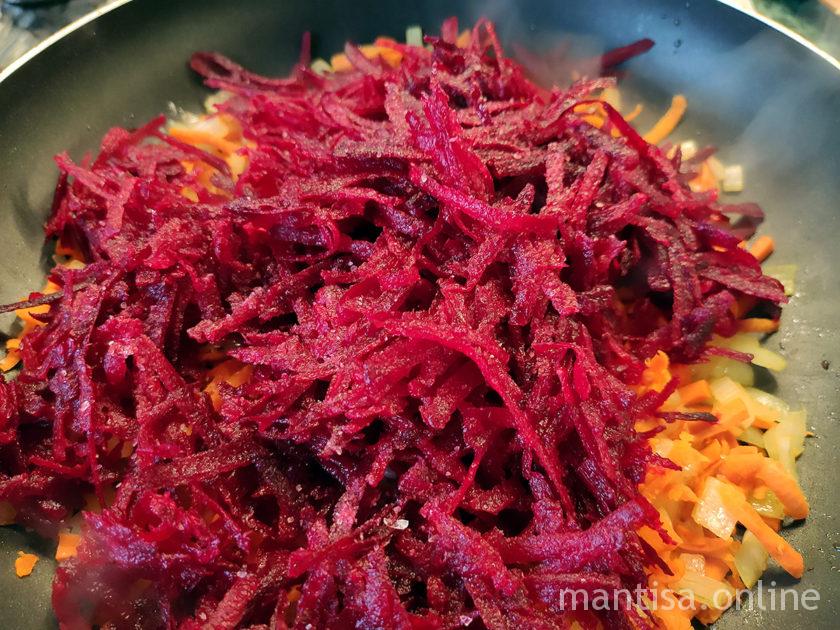 I fry for a couple minutes more, stir occasionally, add tomato paste and turn off the fire in a minute.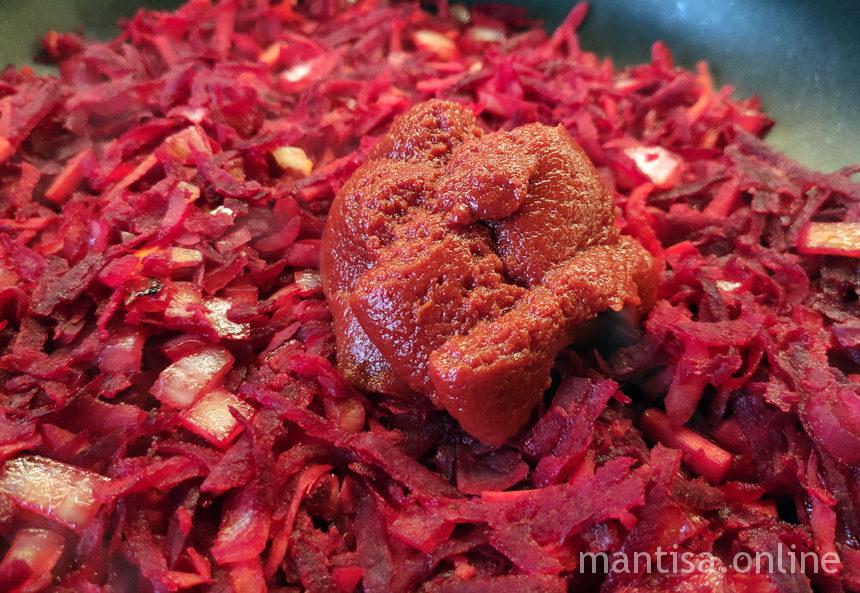 Don't forget about the broth. Take chicken out of the broth and cut it.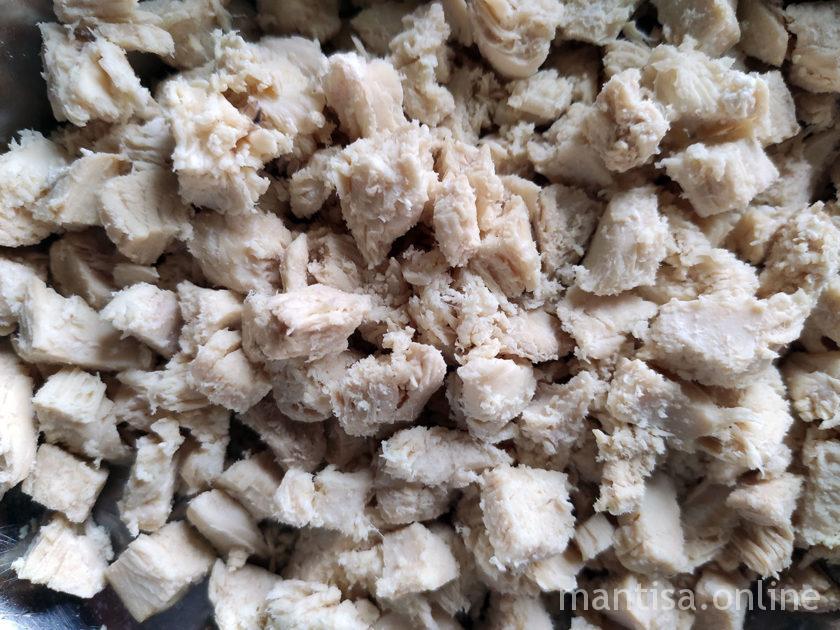 I filter the broth with a sieve.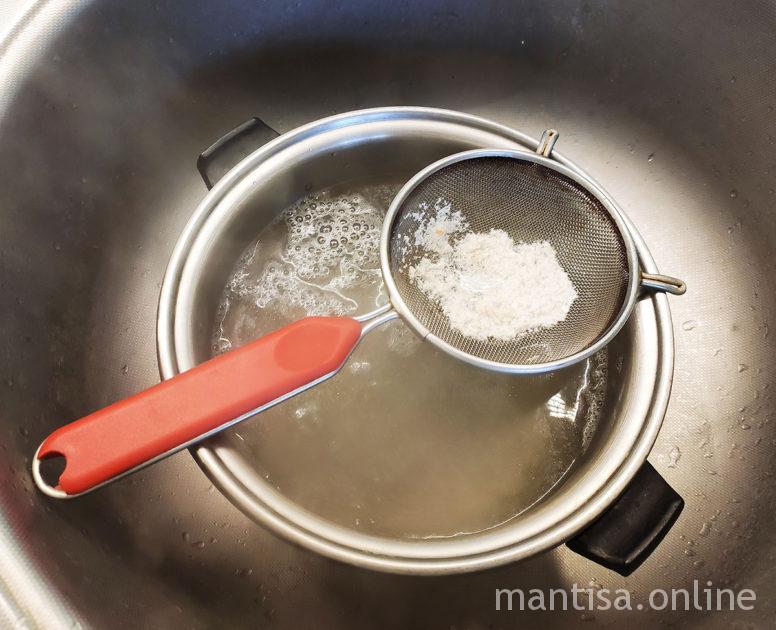 Next, I chop cabbage.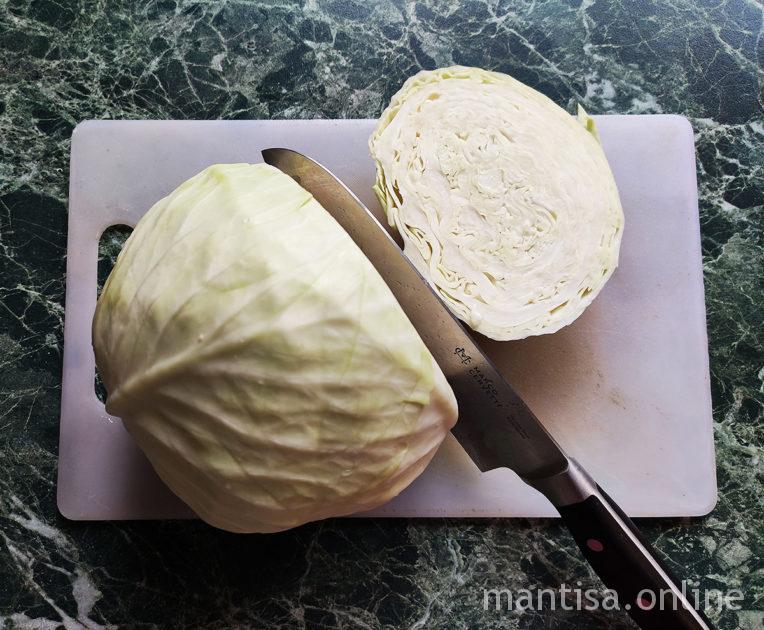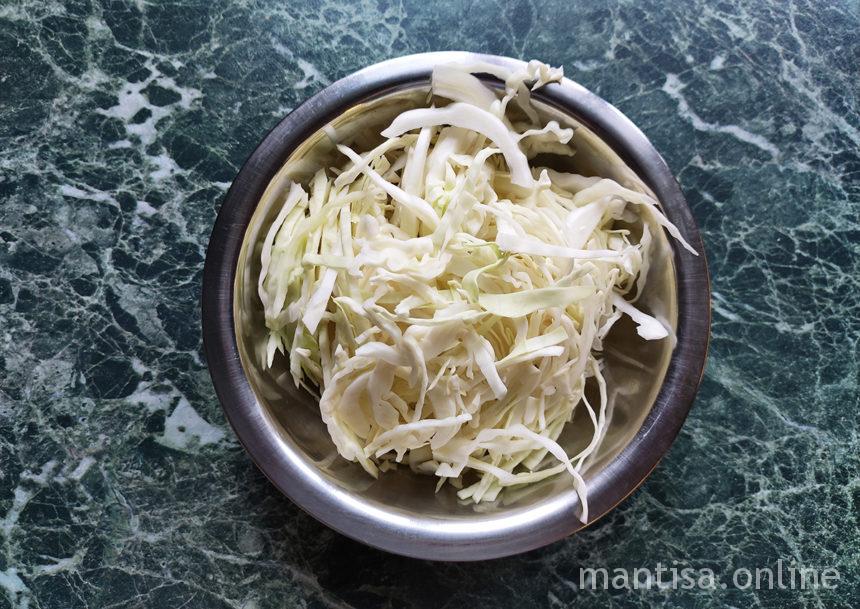 I peel potatoes and cut them like this.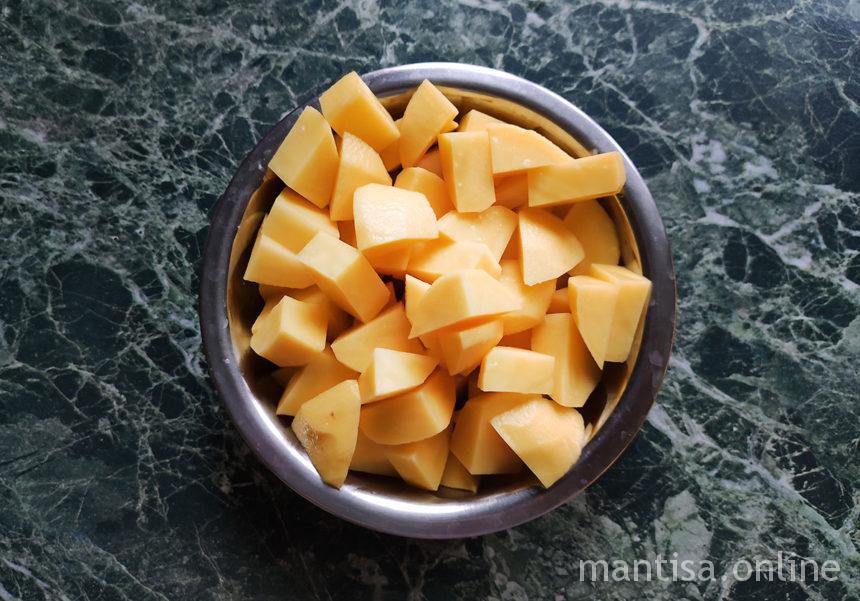 If you think that there is not enough broth - add water. Let the broth boil, add potatoes.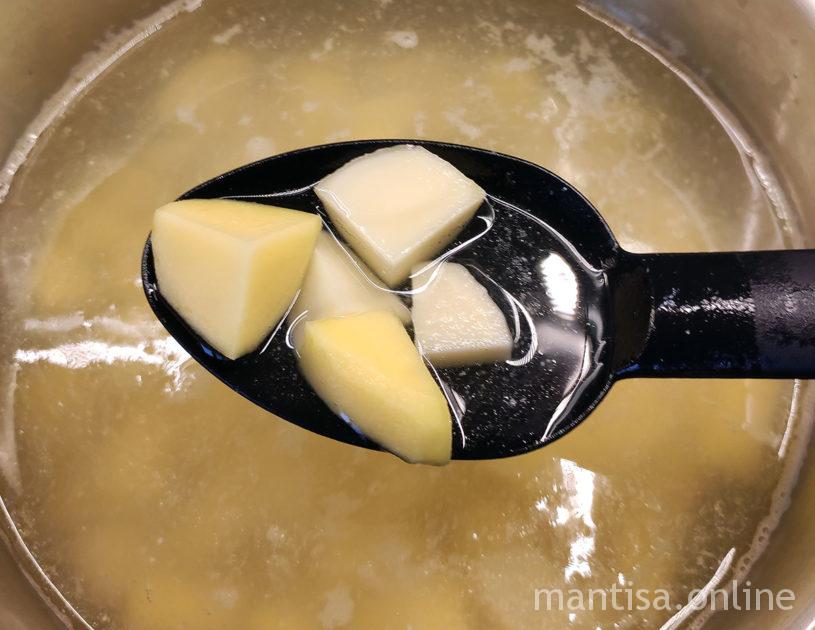 If you like cabbage to be crunchy and al dente - add it just a couple of minutes before the end of cooking. I add cabbage when the potatoes are half cooked.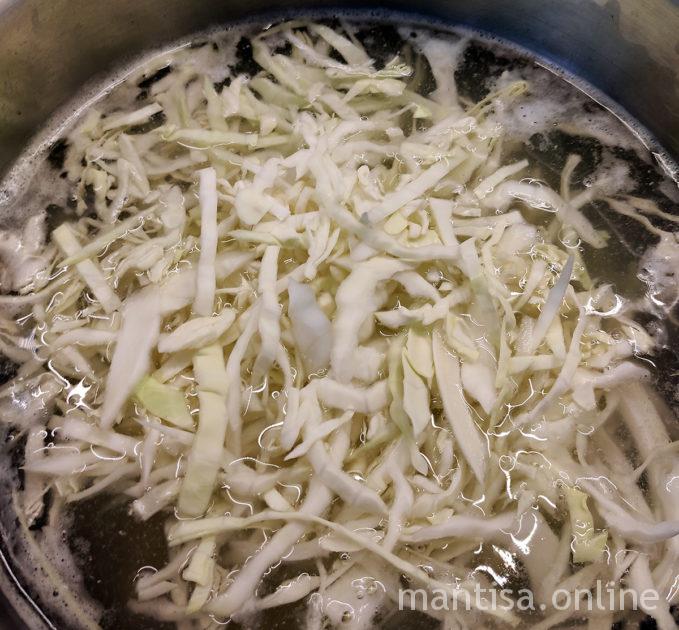 I give the vegetables a few more minutes to cook and add the previously prepared mix of onions, carrots, beets and tomato paste.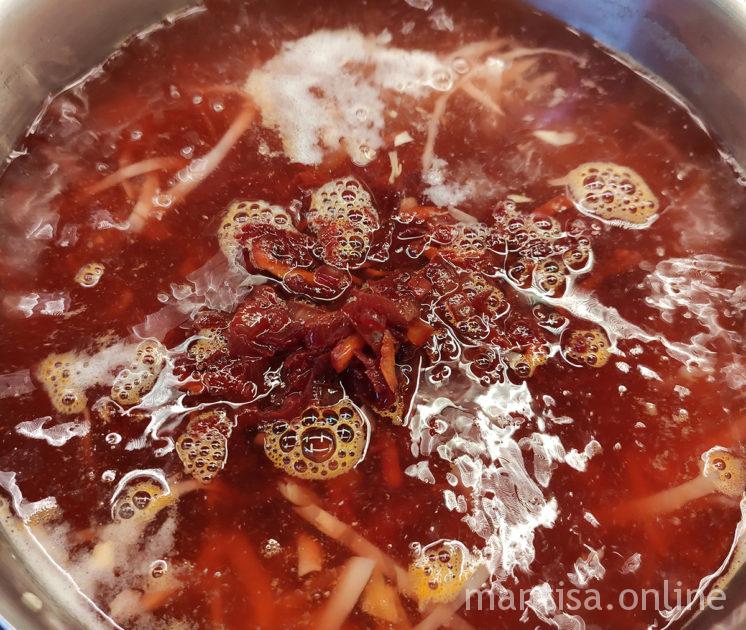 Then you can add chicken and cook until potatoes are ready.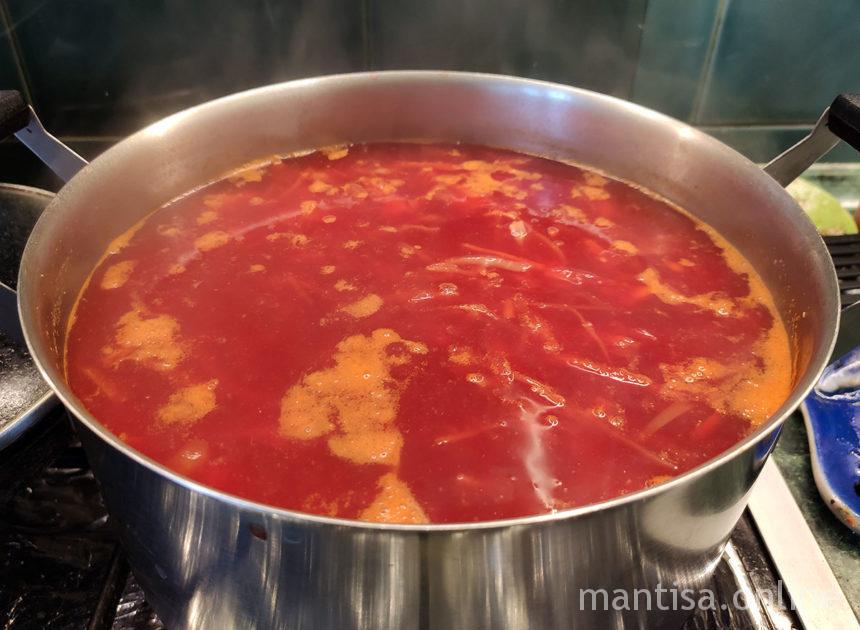 Serve Ukrainian borscht with smetana, herbs (green onion), rye bread and garlic.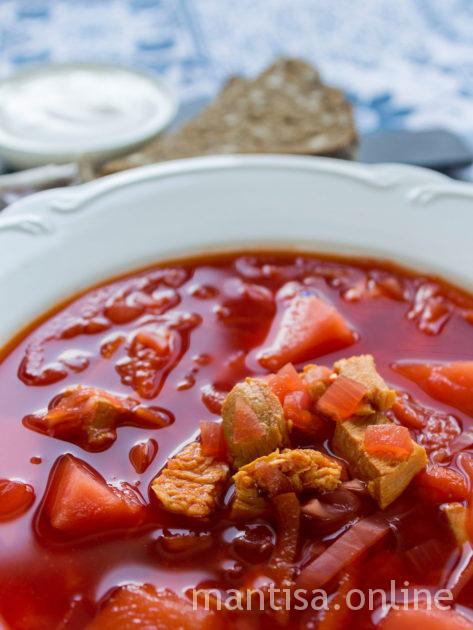 But it's best to let the borscht brew.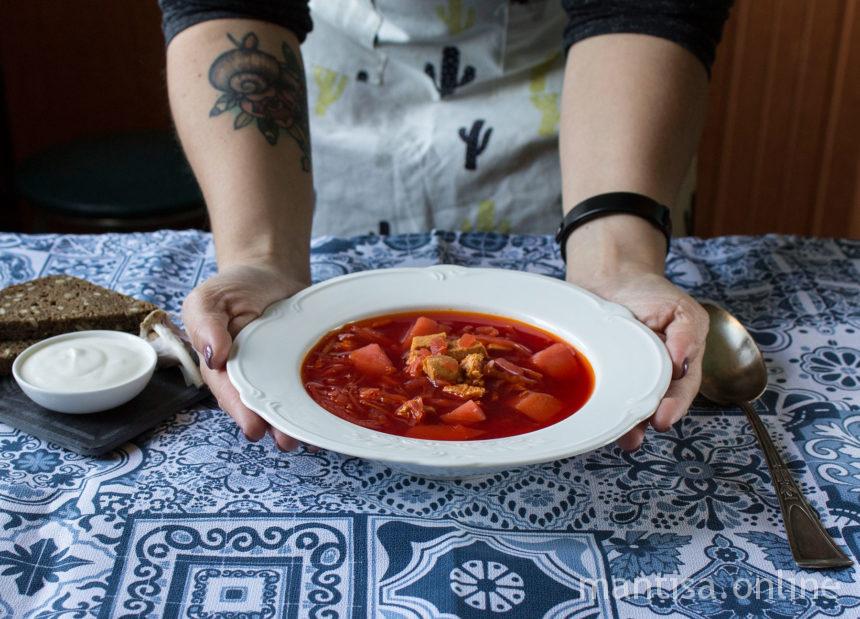 Bon Appetit or Smachnoho!